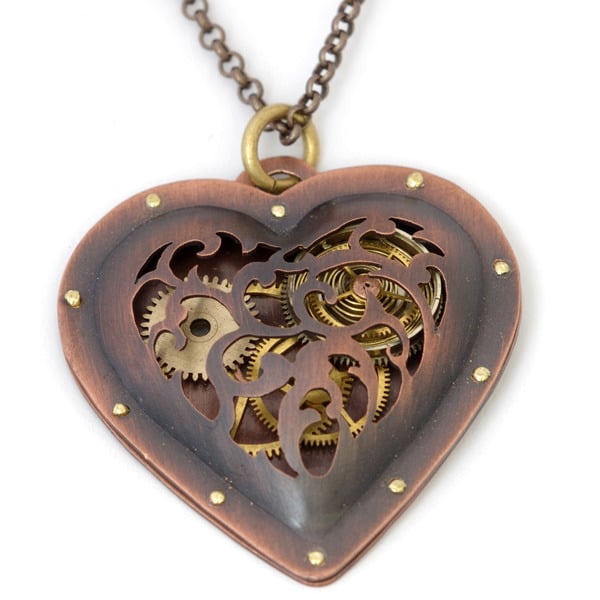 Mechanical Heart
$

190.00

/ Sold Out
---
Have a look inside to see the intricate clockwork beneath the surface of the heart.
Made from copper sheet with brass rivets and clockworks. Made with traditional jewelry making techniques, everything on this piece is riveted in place, so it is made to last.
Heart measures 42mm high by 42mm wide and includes a 70 cm chain.
Lost Wax Jewelry is all handmade by me. I incorporate 15 years of jewelry making experience to produce these truly unique pieces of art without compromising quality. There are a wide variety of techniques that I employ, including fabricating, casting, stamping, riveting, soldering, and etching.
To keep the feel of my jewelry 100% original, I do not use bulk manufactured parts in my work, aside from the chain and watch parts. I know that you will appreciate the high quality workmanship, and I will do everything I can to make sure you are 100% satisfied.
Thanks for looking,
Chris