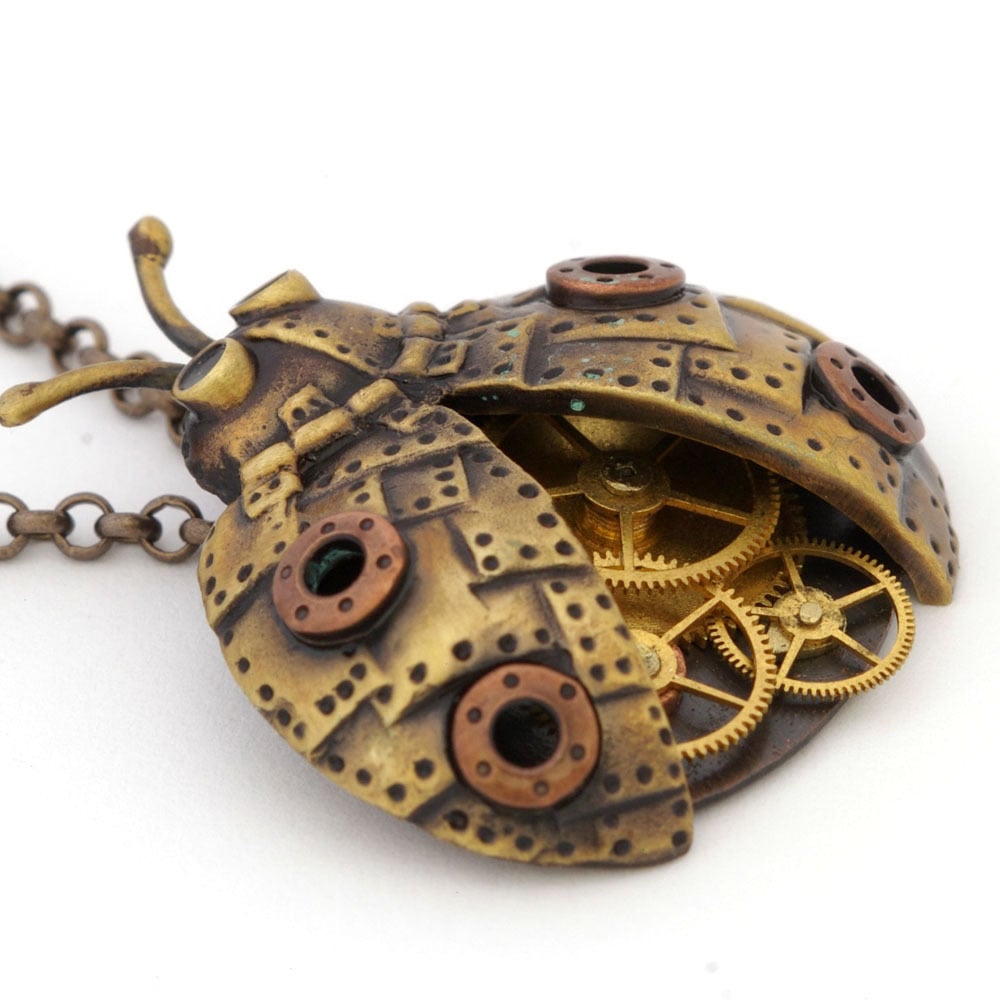 Steampunk Ladybug Brass
$

220.00

/ Sold Out
---
The ladybug you've always dreamed of.
Body made of brass with copper portholes for contrast, recycled watch parts for his insides, goggles to help him see while flying at high speeds, this bug's got it all!
Lost Wax Jewelry is all handmade by me. I incorporate 15 years of jewelry making experience to produce these truly unique pieces of art without compromising quality. There are a wide variety of techniques that I employ, including fabricating, casting, stamping, riveting, soldering, and etching.
To keep the feel of my jewelry 100% original, I do not use bulk manufactured parts in my work, aside from the chain and watch parts. I know that you will appreciate the high quality workmanship, and I will do everything I can to make sure you are 100% satisfied.
Thanks for looking,
Chris